கவிஞர் வைரமுத்து இன்றைய தேனி மாவட்டத்தில்(பழைய மதுரை மாவட்டம்), இன்று வைகை அணையின் நீர்ப்பரப்பில் மூழ்கிக் கிடக்கும் மெட்டூர் என்ற கிராமத்தில் 1953ஆம் ஆண்டு பிறந்தார். தந்தை ராமசாமித் தேவர் - தாயார் அங்கம்மாள்.
வடுகபட்டியில் பள்ளிக்கல்வி முடித்து, சென்னை பச்சையப்பன் கல்லூரியில் எம்.ஏ படித்துத் தங்கப்பதக்கம் வென்றார்.
தமிழ்நாடு அரசு ஆட்சிமொழி ஆணையத்தில் பணியாற்றிக்கொண்டிருக்கும் போது 1980ல் பாரதிராஜாவின் 'நிழல்கள்' படத்தின் மூலம் பாடலாசிரியராக அறிமுகம் ஆனார்.
பேராசிரியர் டாக்டர் பொன்மணி வைரமுத்து இவர் மனைவியாவார். மதன் கார்க்கி, கபிலன் வைரமுத்து என்று இரண்டு மகன்கள்.
தம் 18 வயதில் முதல் படைப்பாக வைகறை மேகங்கள் என்ற மரபுக் கவிதைத் தொகுப்பை வெளியிட்டார். இதுவரை நான் என்ற சுயசரிதை நூலை 28 வயதில் எழுதியவர். இதுவரை 37 நூல்கள் படைத்திருக்கிறார்.
இதுவரை 7500 பாடல்கள் இயற்றியிருக்கிறார். திரைப்படப் பாடலாசிரியருக்கென்று 7 முறை தேசிய விருது பெற்ற இந்தியாவின் ஒரே பாடலாசிரியர் இவர் தான். சிறந்த பாடலாசிரியருக்கான தமிழ்நாடு அரசு விருதினையும் 6 முறை வென்றவரும் இவர்மட்டும்தான்.
இவர் எழுதிய கள்ளிக்காட்டு இதிகாசம் 2003ல் 'சாகித்ய அகாடமி' விருது பெற்றது. சாகித்ய அகாடமியால் கள்ளிக்காட்டு இதிகாசம் 23 இந்திய மொழிகளில் மொழிபெயர்க்கப்படுவது இதுவே முதல்முறையாகும். அண்மையில் இந்தியில் மொழிபெயர்க்கப்பட்டு வெளியான 'கள்ளிக்காட்டு இதிகாசம்' நாட்டின் சிறந்த புத்தகத்துக்கான 'ஃபிக்கி (FICCI)' விருதுக்குத் தேர்வு பெற்றுள்ளது.
Poetry
Vaikaṟai mēkaṅkaḷ (Clouds of Dawn)
1972
Tirutti eḻutiya tīrppukaḷ (Revised Judgements)
1979
Iṉṉoru tēciya kītam (Another National Anthem)
1982
Eṉ paḻaiya paṉai ōlaikaḷ (My Old Palm Scripts)
1983
Koṭi marattiṉ vērkaḷ (Roots of the Flag Mast)
1984
Rattatāṉam (Blood Transfusion)
1985
Intap pūkkaḷ viṟpaṉaikkalla (These Flowers are not for Sale)
1991
Tamiḻukku niṟam uṇṭu (Tamil has its Colour)
1997
Peyyaṉap peyyum maḻai (It Rains on Command)
1999
Vairamuttu kavitaikaḷ (Vairamuthu's Poems)
2000
Koñcam tēnīr niṟaiya vāṉam (Little Tea and Plentiful Sky)
2005
Fiction
Vāṉam toṭṭuviṭum tūramtāṉ (Sky at a Touching Distance)
1983
Mīṇṭum eṉ toṭṭilukku (Back to my Cradle)
1986
Kāvi niṟattil oru kātal (A Love in Saffron Hue)
1991
Oru pōrkkaḷamum iraṇṭu pūkkaḷum (A Battle Field and Two Flowers)
1991
Cikaraṅkaḷai nōkki (Towards the Peaks)
1992
Villōṭu vā nilavē! (Come with a Bow, my Moon!)
1994
Taṇṇīr tēcam (The Nation of Ocean)
1996
Kaḷḷikkāṭṭu itikācam (The Epic of the Cacti Land)
2001
Karuvācci kāviyam (The Epic of Karuvachi )
2006
Mūṉṟām ulakap pōr (Third World War)
2013
Research
Tamiḻāṟṟuppaṭai (Pathway to Tamil)
2019
Biography
Kavirājaṉ katai (The Story of King of Poets) History of Mahakavi Bharathi
1982
Autobiography
Ituvarai nāṉ (Me, Until Now)
1983
Translations
Ellā natiyilum eṉ ōṭam (My Boat in all the Rivers)
1989
Travelogue
Vaṭukapaṭṭi mutal vālkā varai (Vadugapatti to Volga)
1989
Oru kirāmattup paṟavaiyum cila kaṭalkaḷum (Village bird and oceans)
2005
Non Fiction
Eṉ jaṉṉaliṉ vaḻiyē (View through my Window)
1984
Mauṉattiṉ captaṅkaḷ (Sounds of Silence)
1984
Kalveṭṭukkaḷ (Rock Edicts)
1984
Nēṟṟu pōṭṭa kōlam (The Pattern I Drew Yesterday)
1985
Personal Narrative
Intak kuḷattil kalleṟintavarkaḷ (Those who threw pebbles in my Pond)
1991
Itaṉāl cakalamāṉavarkaḷukkum (To One and All)
1992
Self Help
Ciṟpiyē uṉṉai cetukkukiṟēṉ (Sculptor I Chisel you)
1985
Elenctic
Kēḷvikaḷāl oru vēḷvi (A yagna with queries)
1984
Pāṟkaṭal (The Ocean of Milk)
2008
Lyrics
Āyiram pāṭalkaḷ (One Thousand Lyrics)
2011
Short Story
Vairamuttu ciṟukataikaḷ (Vairamuthu Short Stories)
2015
Audio Books
Kavitai kēḷuṅkaḷ (Poetry forEars)
1992
Ciṟpiyē uṉṉai cetukkukiṟēṉ (Sculptor I Chisel you)
1991
Tamiḻāṟṟuppaṭai (Pathway to Tamil)
2019
இலக்கியத்தின் பங்களிப்பிற்காக இந்தியாவின் உயர்ந்த விருதுகளான 'பத்மஸ்ரீ' மற்றும் 'பத்மபூஷண்' விருதும், பாரதிய பாஷா பரிஷித் அமைப்பின் 'சாதனா சம்மாண்' விருதும் பெற்றிருக்கிறார்.
தமிழ்நாடு திறந்தநிலைப் பல்கலைக்கழகம், மதுரை காமராசர் பல்கலைக்கழகம், கோவை பாரதியார் பல்கலைக்கழகம் ஆகிய மூன்று பல்கலைக்கழகங்களிலும் கெளரவ டாக்டர் பட்டம் பெற்றிருக்கிறார்.
அந்நாள் பிரதமர் அடல் பிகாரி வாஜ்பாய் இவரைக் 'கவி சாம்ராட்' என்று அழைத்தார். அந்நாள் குடியரசுத் தலைவர் அப்துல் கலாம் 'காப்பியக் கவிஞர்' எனறு குறித்தார். அந்நாள் தமிழக முதலமைச்சர் கலைஞர் கருணாநிதி இவருக்குக் 'கவிப்பேரரசு' என்று பட்டம் அளித்தார்.
Civilian Honours
Padma Bhushan (2014)
For Distinguished Services in Literature and Education received from Hon'ble President of India Shri. Pranab Mukherjee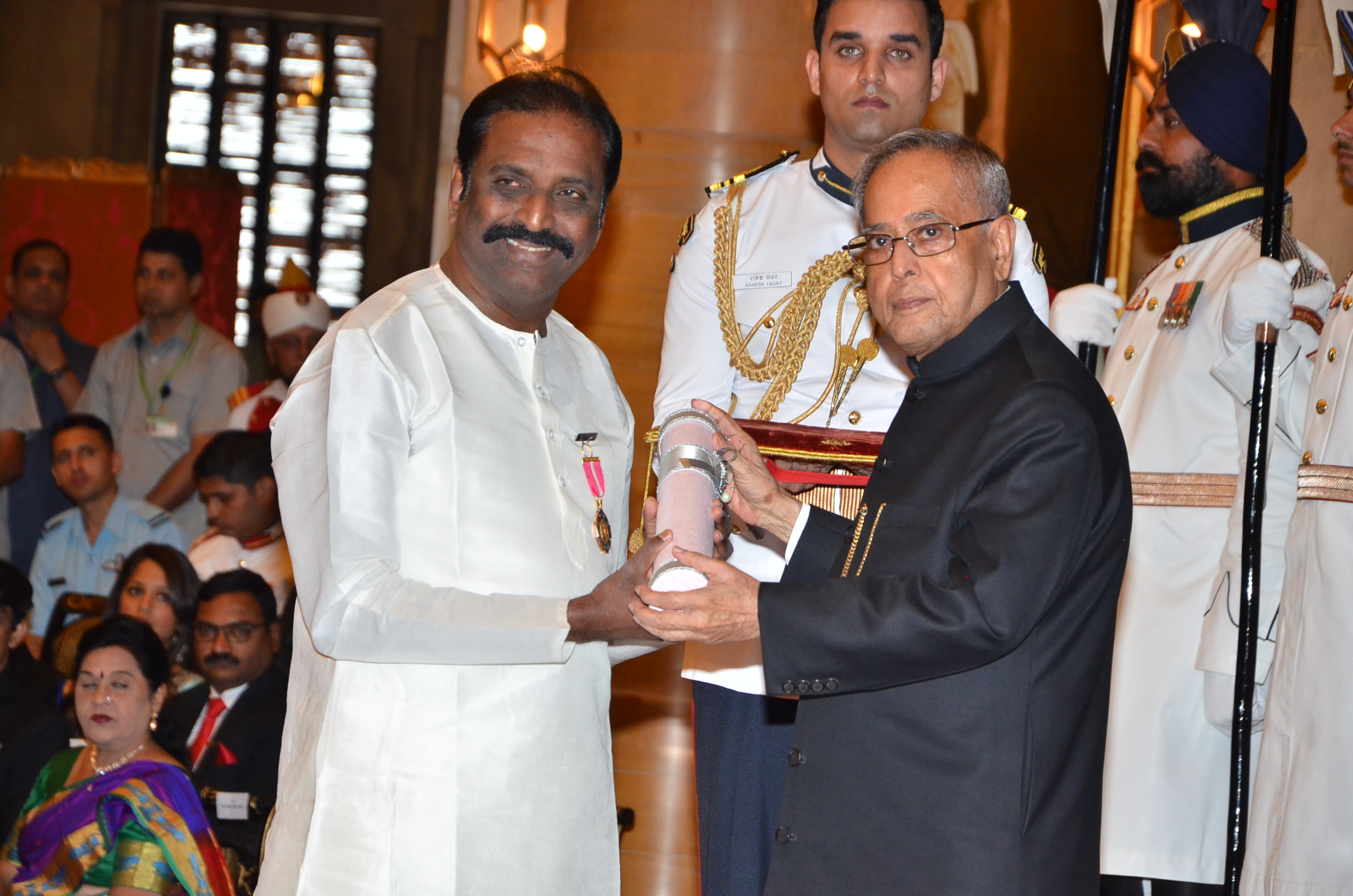 Padma Shri (2003)
For Distinguished Services in Literature and Education received from Hon'ble President of India Shri. APJ Abdul Kalam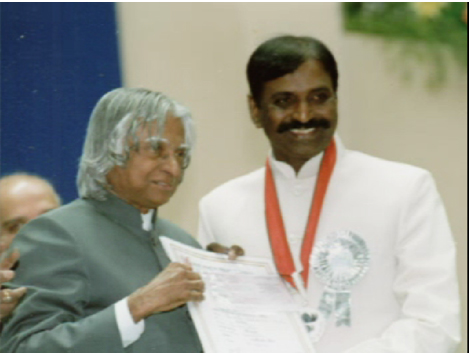 Literary Awards and Honours
Sahitya Akademi Award (2003)
Best Literary Work for Kaḷḷikkāṭṭu itikācam
Sadhana Samman (2009)
for contributions to Indian literature through poetry, novels and lyrics.
FICCI Book of the Year (2018)
for Nākapani Vaṉkā Itihāsh (Hindi version of Kaḷḷikkāṭṭu itikācam)
Tansri K.R. Somasundaram Literature Foundation Award, Malaysia (2013)
Best Novel in Tamil Literature for Mūṉṟām ulakap pōr
National Film Awards for Best Lyrics
1985
All songs from Muthal Mariyathai received from Hon'ble President of India Shri. Zail Singh.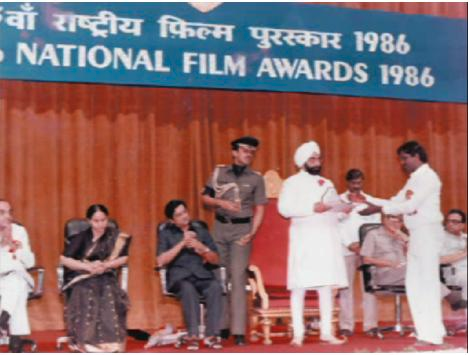 1992
"Chinna Chinna Aasai" from Roja received from Hon'ble President of India Shri. Shankar Dayal Sharma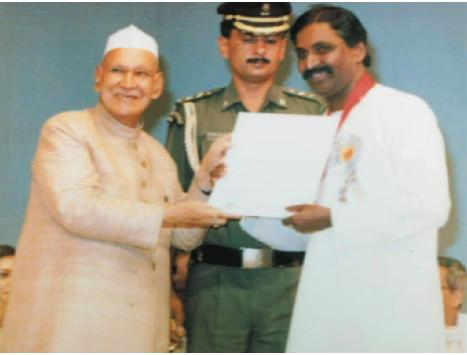 1994
"Poralae Ponnuthayi" from Karuththamma; "Uyirum Neeye" from Pavithra received from Shri. Majrooh Sultanpuri.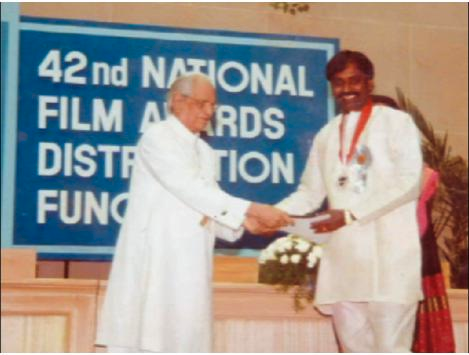 1999
"Mudhal Murai Killipparthaein" from Sangamam received from Hon'ble President of India Shri. KR Narayanan.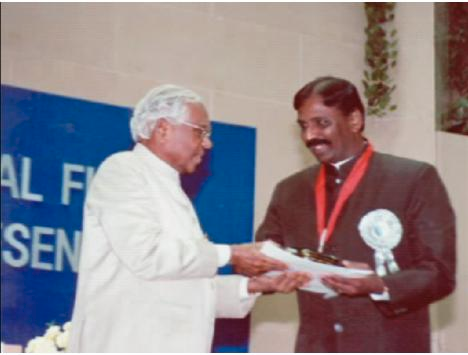 2002
"Oru Theivam Thantha Poovey" from Kannathil Muthamittal received from Hon'ble President of India Shri. APJ Abdul Kalam.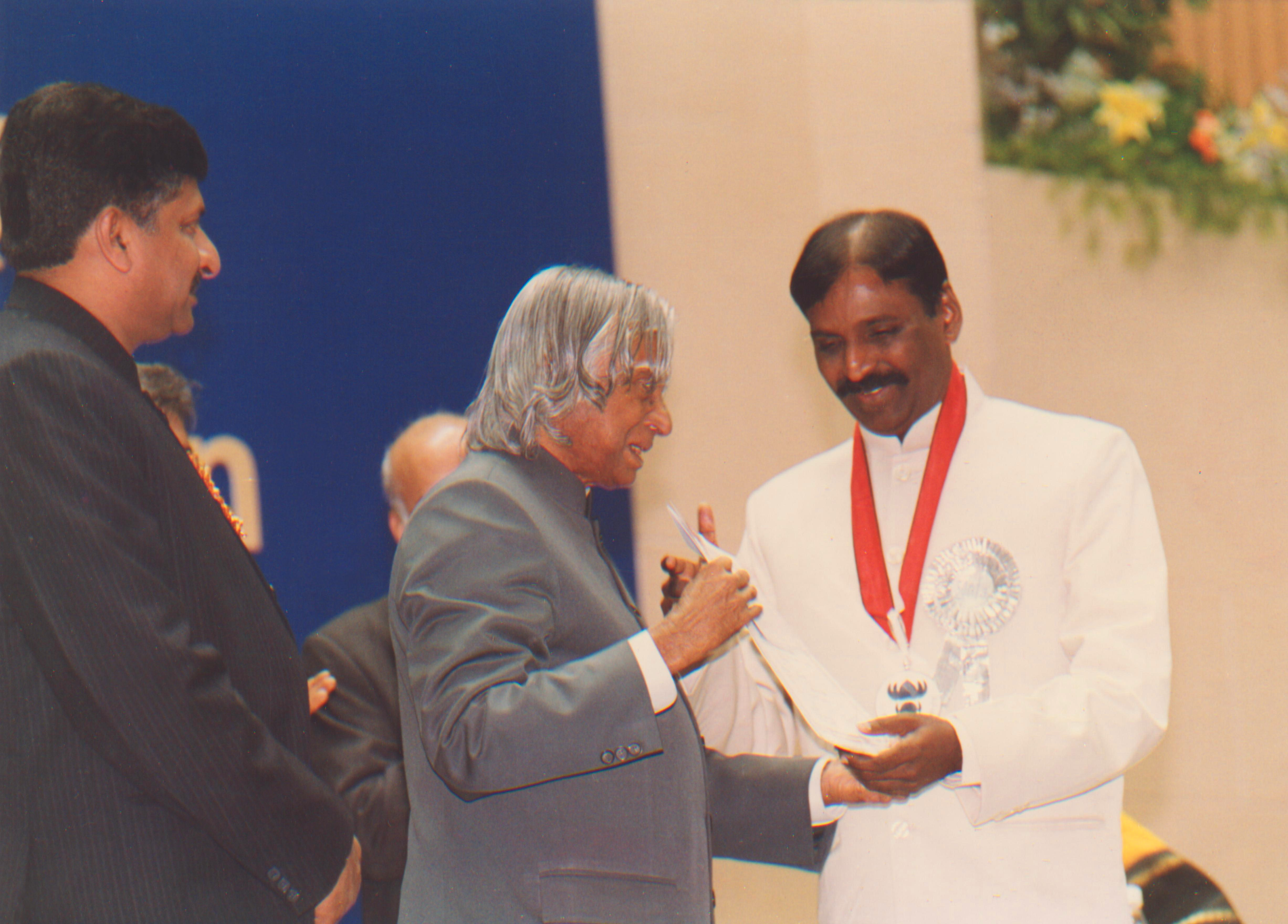 2010
"Kallikkaattil Perandha Thaayae" from Thenmerku Paruvakaatru received from Hon'ble President of India Smt. Pratibha Patil.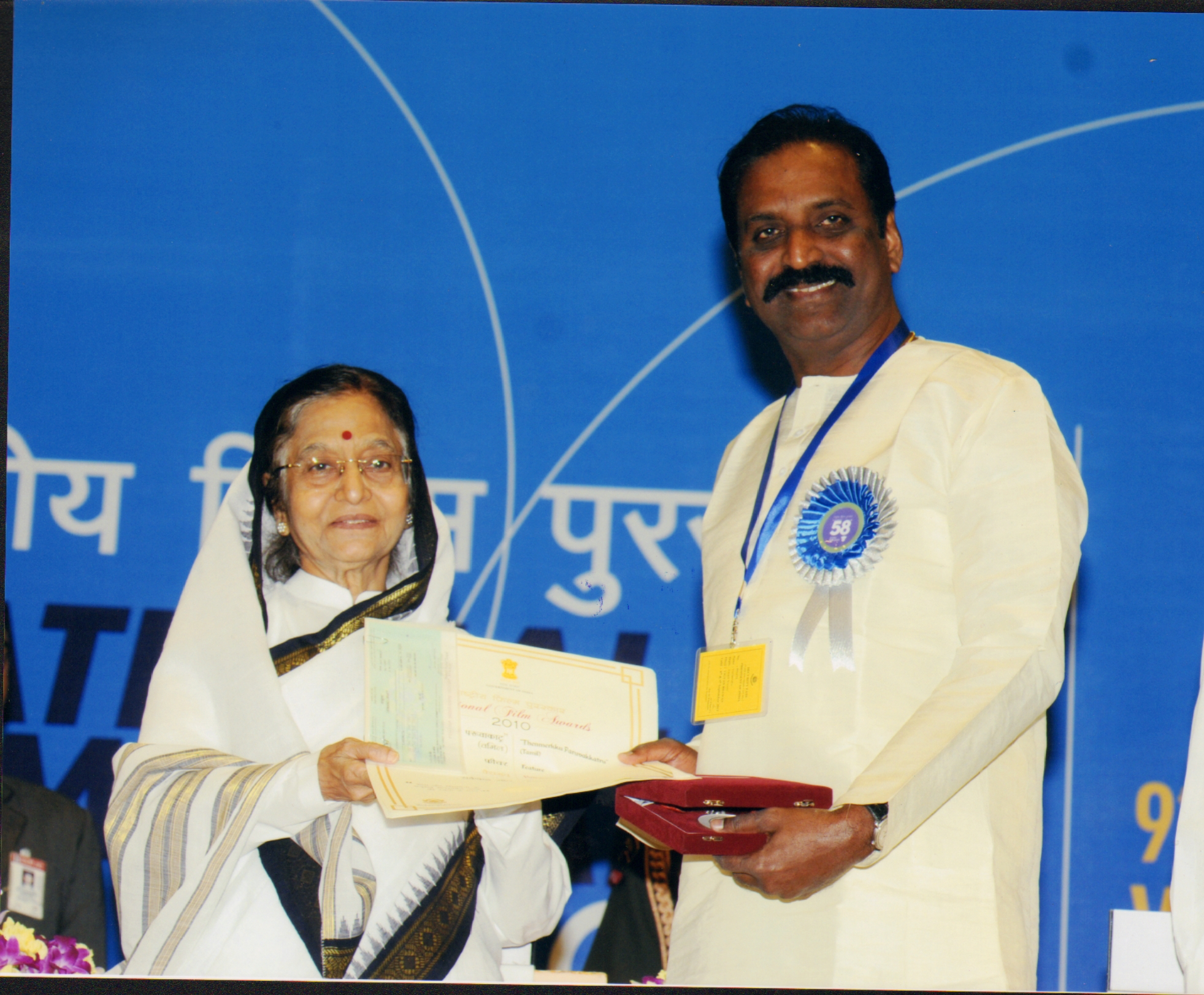 2016
"Endha Pakkam" from Dharma Durai received from Hon'ble President of India Shri. Pranab Mukherjee.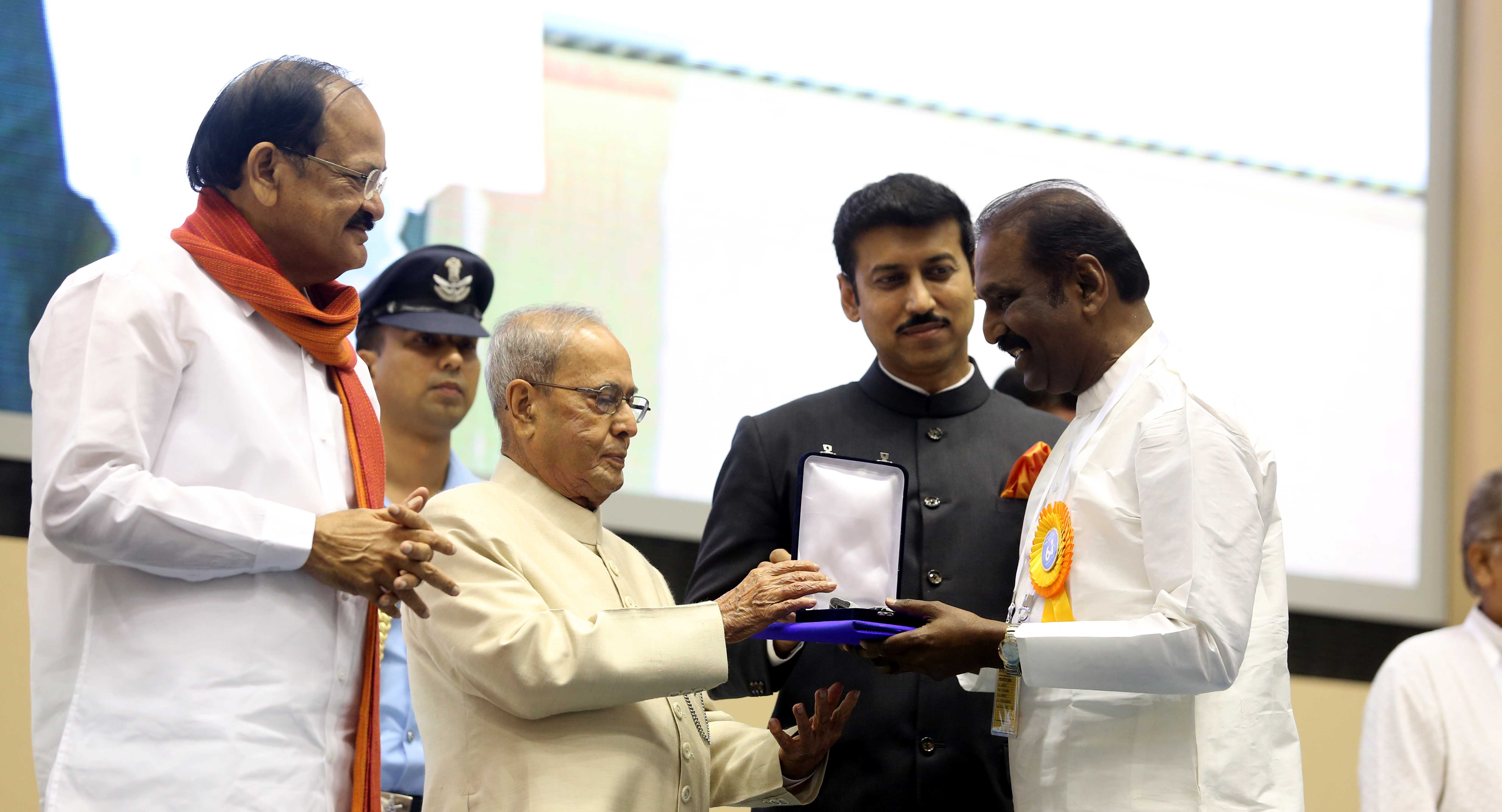 Tamil Nadu Government Awards
1990
Kalaimamani Award
1990
Paavendhar Award
1981-1982
Best Lyrics for Alaigal Oivathillai
1995
Best Lyrics for Karuththamma
1996
Best Lyrics for Muthu & Bombay
2000
Best Lyrics for Sangamam
2005
Best Lyrics for Anniyan
2007
Best Lyrics for Periyar
Honorary Doctorates
2007
Tamilnadu Open University
2008
Madurai Kamaraj University
2009
Bharathiar University
இவருடைய படைப்புகள் ஆங்கிலம் - இந்தி – தெலுங்கு - கன்னடம் – மலையாளம் - வங்காளம் – ரஷ்யன் – நார்வேஜியன் ஆகிய மொழிகளில் மொழி பெயர்க்கப்பட்டுள்ளன.
Vairamuthu's Works in Academic Syllabus
Irupatu kaṭṭaḷaikaḷ (Twenty Commandments) Poem
Part of Syllabus (Since 2012)
Bangalore University, Karnataka.
Maraṅkaḷaip pāṭuvēṉ (My ode to trees) Poem
Pre-University Syllabus (Since 2014)
Ministry of Education, Singapore
Taṇṇīr tēcam (The Nation of Ocean) Novel
Part of Syllabus (2016 - 2018)
Mannar Thirumalai Naicker College, Pasumalai, Madurai.
Maraṅkaḷaip pāṭuvēṉ(My ode to trees) , Maḻaikkālap pūkkaḷ (Blossoms in the Rains) Poems
General Tamil Syllabus, Autonomous Curriculum (Since 2017)
Guru Nanak College, Chennai.
Ciṟpiyē uṉṉaic cetukkukiṟēṉ (Sculptor I Chisel you) Self-Help
Part of Syllabus (2018 - 2020)
Shri S. Ramasamy Naidu Memorial College, Sattur, Virudhunagar
Ō! Eṉ camakālat tōḻarkaḷē (To My Peers) Poem
7th Standard Syllabus (2018)
School Education Department, Tamil Nadu, Chennai
Nāṉ kātalukkāka vaḻakkāṭukiṟēṉ (I Argue for Love) Poem
First Year Syllabus (Since 2018)
Dr. S. S. N Rajalakshmi Arts and Science College, Coimbatore.
Community Reach of Mr. Vairamuthu's Works
Tamiḻāṟṟuppaṭai
Within three months of release, Mr. Vairamuthu's Tamiḻāṟṟuppaṭai has seen 10 editions (50,000 copies).
Poems
Mr. Vairamuthu's First Poetry collection Vaikaṟai mēkaṅkaḷ (Clouds of Dawn) has crossed 34 editions (1,02,000 copies).
Overall Works
Mr. Vairamuthu's literary works have reached people around the globe through 24.5 lakh copies.
Short Story Collection
The Malayalam translation of his short stories, published by Mathrubumi, titled Ciṟitu nēram maṉitaṉāyiruntavaṉ, has seen two editions within a few months of release.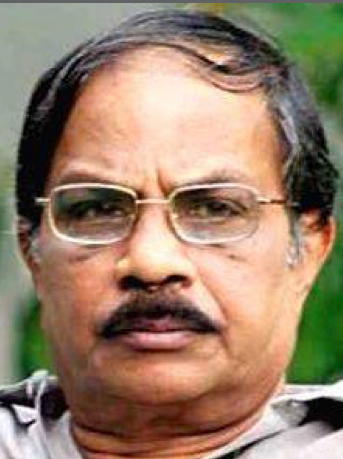 ❝Vairamuthu's lyric 'Chinna Chinna Aasai' resounds in the land of Kerala, as a favorite lullaby. I take pride in releasing Vairamuthu's short stories titled 'The one who was human for a short while' in Malayalam. The theme of these stories are varied and even better is the narrative technique.
M. T. Vasudeva Nair
Jnanpith Awardee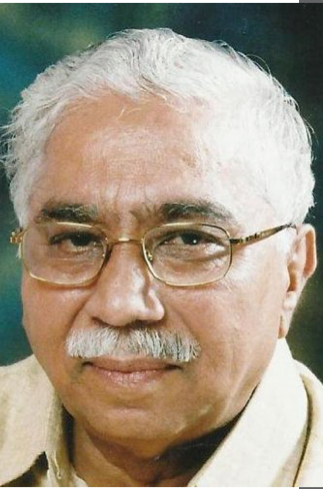 ❝Poet Vairamuthu is a unique poet in Tamil language. With a social outlook, he writes poems that reflect society.
Chandra Sekara Kambara
Jnanpith Awardee
President, Sahitya Akademi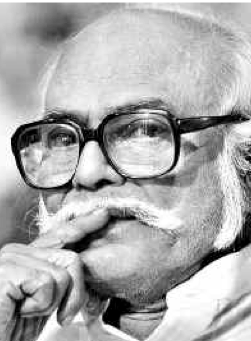 ❝Poet Vairamuthu's 'Third world war' has been written with deep concern for society. It talks about how to use the modern method in Indian agriculture. It also talks about the dangers to the world because of environmental pollution.
Jayakanthan
Jnanpith Awardee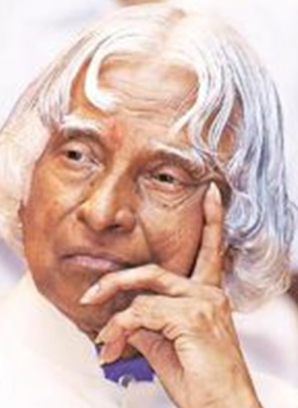 ❝In Vairamuthu's 'Third world war', he has outlined skillfully, the importance of practising agriculture using the scientific method. If agriculture is given due importance, there will not be a third world war.
Dr. A.P.J Abdul Kalam
Former President of India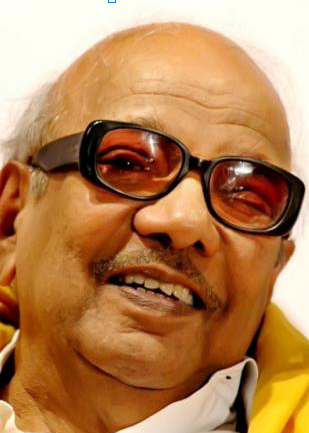 ❝In an orchard, like how a jasmine, marigold and rose exist together, story, imagination and science combine in his novel 'Third world war'. It kindles the interest in the reader and renders the light to dispel darkness.
Kalaingar Karunanidhi
Then Chief Minister, Tamil Nadu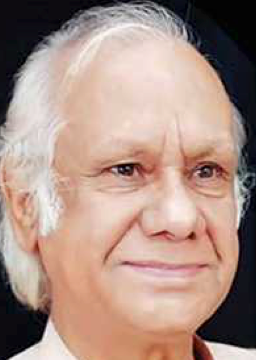 ❝Poet Variramuthu's universal view reflects the post modern era. New wave imagination, innovative similes and poetic devices showcase his calibre.
Dr. Baldev Vanshi
Poet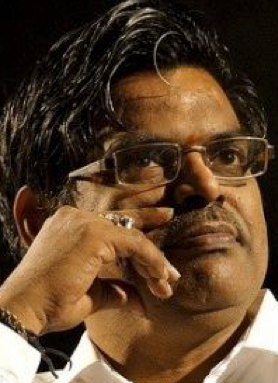 ❝Interleaving poetry even in film lyrics, Vairamuthu has followed in Kannadasan's footsteps in bringing a literary quality to Tamil film songs. His name is an honour to the film world.
Sitarama Shastry
Poet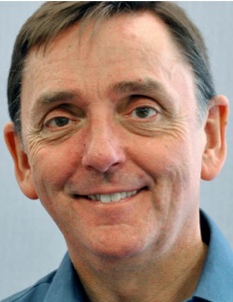 ❝As he writes about people, language, nature and the rare qualities that man must possess, he can be compared with the famous poet Robert Burns.
Robin Wells
Then Mayor, London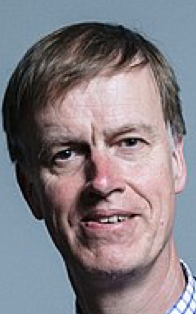 ❝In this time period, when humanity struggles amidst various problems, Vairamuthu's writing has the ability to overcome barriers like country, caste, religion and language.
Steven Timms
Then Education Minister, London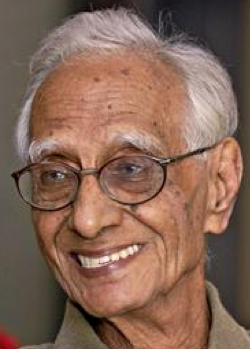 ❝I've been fascinated by many of Vairamuthu's poems. He is well known to both scholars and the illiterate. His character and interest in poetry will always earn him a special place.
Ashokamithran
Sahithya Akademi Awardee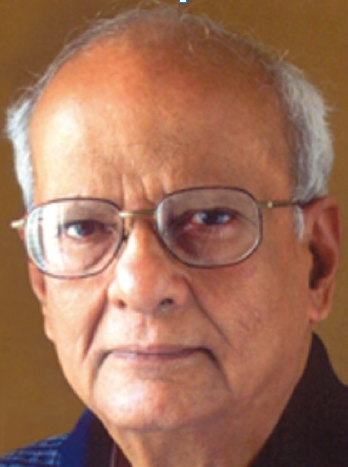 ❝There is an aesthetic quality to Vairamuthu's poetry. There is satire, there is a righteous anger. In the words of Shelley, a poet must be the protector of humanity's conscience, in the parliament of compassion. Vairamuthu is such a protector.
Indira Parthasarathy
Sahitya Akademi & Padmashri Awardee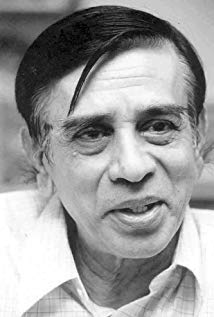 ❝Those who refuse to acknowledge Vairamuthu's contribution to Tamil poetry are rejecting the impact of his poems on society. They fail to accord him due respect saying he writes film lyrics. There are two reasons for this attitude. One is envy and the other is the pre conceived notion that one person cannot excel in two different fields. Such people are the unsavoury elements of our multi-faceted society. Vairamuthu's poetry will flourish inspite of them. It will be referenced, read, researched and relished.
Sujatha
Writer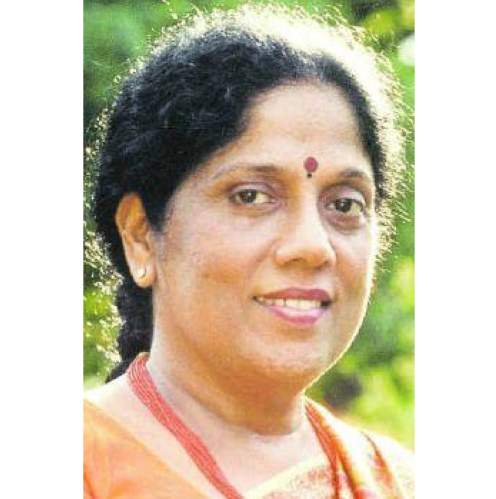 ❝To the best of my knowledge, no other creator in the world has published 40 short stories in 40 consecutive weeks. I consider this, a global record.
Sivashankari
Writer
கவிஞர் வைரமுத்து வழங்கிய கருத்துரைகள்
Sarva Basha Kavi Sammelanam Poetry Fest organized by All India Radio.
New Delhi
January 25th 1992
Sahitya Akademi Indian Poet's Festival
New Delhi
August 7th 1998
Bharatiya Basha Parishad Kolkata
March 21st 2009
FETNA Seminar Atlanta USA
July 4th 2009
Classical Tamil Conference Coimbatore, India
June 25th 2010
North - East & South Indian Writers' Conference Sahithya Akademi, Chennai
July 19th 2016
The Annual Thunchan Literary Festival Tirur, Kerala, India
January 25th 2017
Tamil Nadu Post Modern Writer's Association's Free Speech Conference Pondichery, India
June 22nd 2018
Seminar on Kannada Literature and Culture Sahitya Akademi, Madras University, Chennai, India
March 4th 2019
Tamil Peraayam Special Seminar,
SRM University, Chennai, India
September 25th 2019
கவிஞர் வைரமுத்து குறித்த கருத்துரைகள்
National Conference on Poet Vairamuthu's Works
Mannar Thirumalai Nayakkar College, Madurai.
15 Universities, 105 colleges, 368 researchers participated.
February 14th 2009
Impact of Vairamuthu's Poetry on Millennials
by Stalin Gunasekaran
Madurai Kamaraj University, Madurai.
September 25th 2013
Surrealism and Magical Realism in Vairamuthu's Literary Works
by Dr. Thamizhachi Thanga Pandiyan
Madurai Kamaraj University, Madurai.
March 13th 2015
Post-Modern Poetic Elements in Vairamuthu's Lyrics
by Poet Arivumadhi
Madurai Kamaraj University, Madurai.
January 20th 2016
Women Empowerment and Societal Transformation in Vairamuthu's Novels
by Prof. Vijaya Sundari
Madurai Kamaraj University, Madurai.
March 15th 2017
Ethics of the Impoverished as Epics for Posterity: On Vairamuthu's KalliKaattu Ithikaasam and Karuvachi Kaavyam
by Former Minister Venkatapathy
Madurai Kamaraj University, Madurai.
March 28th 2018
Ripples of Vairamuthu's Short Stories on the Tamil Socio-Political Arena
by Dr. Vaiko on Vairamuthu's Literary Works
Madurai Kamaraj University, Madurai.
December 12th 2018
MR VAIRAMUTHU'S PARTICIPATION IN INTERNATIONAL LITERARY EVENTS AND GLOBAL HONOURS CONFERRED ON HIM
MR. VAIRAMUTHU'S CONTRIBUTION TO SOCIETY VIA LITERATURE
Filmography
SELECTED FILMOGRAPHY AS A LYRICIST FROM 1980 - 2019 (39 CONSECUTIVE YEARS)
1980 Nizhalgal
1981 Raja Paarvai
1982 Ninaivellam Nithya
1982 Kadhal Oviyam
1983 Salangai Oli
1984 Nallavanukku Nallavan
1985 Mudhal Mariyathai*
1985 Naan Sigappu Manithan
1985 Sindhu Bhairavi
1986 Vikram
1986 Punnagai Mannan
1987 Shankar Guru
1987 Vedham Pudhithu
1987 Vilangu
1987 Manithan (1987 film)
1988 Thaimel Aanai
1989 Sondhakkaran
1989 Kodi Parakuthu
1992 Roja*
1992 Sevagan
1992 Annamalai
1993 Thiruda Thiruda
1993 Vedan
1993 Kizhakku Cheemayile
1993 Gentleman
1993 Amaravathi
1993 Pudhiya Mugam
1994 Pavithra*
1994 Kadhalan
1994 Duet
1994 Karuthamma*
1994 May Madham
1995 Basha
1995 Bombay
1995 Pasumpon
1995 Indira
1995 Aasai
1995 Muthu
1996 Indian
1996 Love Birds
1996 Mr. Romeo
1997 Iruvar
1997 Minsara Kanavu
1997 Love Today
1997 Once More
1997 Nerrukku Ner
1997 Ratchagan
1997 Anthimanthaarai
1998 Kaadhal Mannan
1998 Jeans
1998 Nilaave Vaa
1998 Uyire
1998 Kannedhirey Thondrinal
1999 Thulladha Manamum Thullum
1999 Vaali
1999 Amarkalam
1999 Kanave Kalaiyadhe
1999 Sangamam*
1999 Mudhalvan
1999 Jodi
1999 En Swasa Kaatre
1999 Padayappa
1999 Taj Mahal
2000 Alaipayuthey
2000 Kushi
2000 Rhythm
2000 Uyirile Kalanthathu
2000 Kandukondain Kandukondain
2000 Mugavaree
2001 Star
2001 Cittizen
2001 Poovellam Un Vaasam
2001 Vedham
2001 Shahjahan
2001 Aalavandhan
2001 Paarthale Paravasam
2001 Majunu
2002 Kannathil Muthamittal*
2002 Baba
2002 Alli Arjuna
2002 Red
2002 Thamizhan
2002 Gemini
2002 Panchathanthiram
2002 Samurai
2002 Youth
2003 Anbe Sivam
2003 Aasai Aasaiyai
2003 Anjaneya
2003 Parasuram
2004 Arul
2004 Aaytha Ezhuthu
2004 New
2004 Vasool Raja MBBS
2004 Chellamae
2004 Attagasam
2005 Mannin Maindhan
2005 Kana Kandaen
2005 Ullam Ketkumae
2005 Anniyan
2006 Paramasivan
2006 Dishyum
2006 Thambi
2006 Varalaru: The History of Godfather
2007 Guru (Dubbed version)
2007 Sivaji
2008 Dasavathaaram
2008 Abhiyum Naanum
2009 Ayan
2010 Sivappu Mazhai
2010 Raavanan
2010 Enthiran
2010 Thenmerku Paruvakaatru*
2011 Vaagai Sooda Vaa
2012 Neerparavai
2012 Yamuna
2013 Vishwaroopam
2013 Irandaam Ulagam
2013 Kadal
2013 Pandiya Naadu
2013 Naveena Saraswathi Sabatham
2014 Jilla
2014 Panivizhum Malarvanam
2014 Kochadaiiyaan
2014 Jeeva
2014 Lingaa
2014 Vellaikaara Durai
2015 Anegan
2015 O Kadhal Kanmani
2015 Puli
2015 Paayum Puli
2015 Thoongaa Vanam
2016 24
2016 Marudhu
2016 Wagah
2016 Dharmadurai*
2017 Bairavaa
2017 Kaatru Veliyidai
2017 Anbanavan Asaradhavan Adangadhavan
2018 Chekka Chivantha Vaanam
2018 Kanne Kalaimaane
2019 Adithya Varma
2019 Kaappan
*Films that received National Award for best lyrics.
Television
1990 Rail Sneham
1991 Naanayam I
1995 Kavidhaiye Paadalaaga (poetry visualization)
1997 Aachi International
1997 Nimmathi Ungal Choice
1998 Velai
1998 Kannammavin Kadhai
1998 Oru Pennin Kathai
1999 Chithi
1999 Galatta Kudumbam I
1999 Sontham
1999 Thriveni Sangamam
1999 Mavilai Thoranam
2000 Vaazhkkai
2000 Gopi
2000 Manasatchi
2001 Vaazhnthu Kaattukiren
2001 Take It Easy Vaazhkai
2000 Nambikkai
2001 Kaveri
2001 Alaigal
2002 Aasai
2002 Annamalai
2002 Metti Oli
2003 Parasuram
2004 Ahalya
2005 Aarthi
2005 Sruthi
2006 Bhandham
2006 Penn
2006 Anjali
2007 Vairanenjam
2007 Paasam
2007 Naanayam II
2008 Simran Thirai
2008 Savale Samali
2008 Samsaram
2009 Dhaayam
2009 Uravugal
2009 Aval Oru Minsaram
2009 Vilakku Vacha Nerathula
2010 Nadhaswaram
2010 Mundhanai Mudichu
2011 Uravukku Kai Koduppom
2011 Muthaaram
2012 Bommalattam
2012 Vairakkiyam
2012 Thyagam
2014 Mohini
2014 Kalyana Parisu
2017 Vidhi
Film Dialogues
1986
Natpu (Story)
Odangal
Salangaiyil oru Sangeetham
1987
1998
1989
1990
1991
1994